Keeping Your Home in Top Shape with Quality Soffit and Fascia Installations
At CityPro Aluminum, we are committed to ensuring the exterior of your home is as protected and appealing as it can be. That's why, along with our top-rated siding services, we also offer professional soffit and fascia installations throughout Toronto and the Greater Toronto Area (GTA).
Soffit and fascia may be lesser-known aspects of a home's exterior, but their importance can't be understated. They not only add aesthetic appeal but also provide critical ventilation and protection against weather damage. With over 25 years of experience in the industry, CityPro Aluminum has the knowledge and skills to ensure your soffit and fascia are installed properly and efficiently.
Request a free quote
We offer a range of options to fit the diverse demands of our clients.
Professional
Team
Our team of professionals is dedicated to providing the best services to our customers. With their skills, expertise, and commitment to customer satisfaction, you can trust that your project is in capable hands.
High-Quality
Service & Materials
We believe in using only the best materials to ensure your soffit and fascia stand the test of time. Our high-quality products not only look great but also offer superior protection against weather damage and other elements.
Customer Satisfaction Guarantee
We use only the highest quality materials for our soffit and fascia projects, ensuring that your home is outfitted with siding that's both attractive and built to last.
At CityPro Aluminum, we value our customers. That's why we offer exceptional customer service, ensuring your needs are met and your expectations are exceeded.
Great attention to every single detail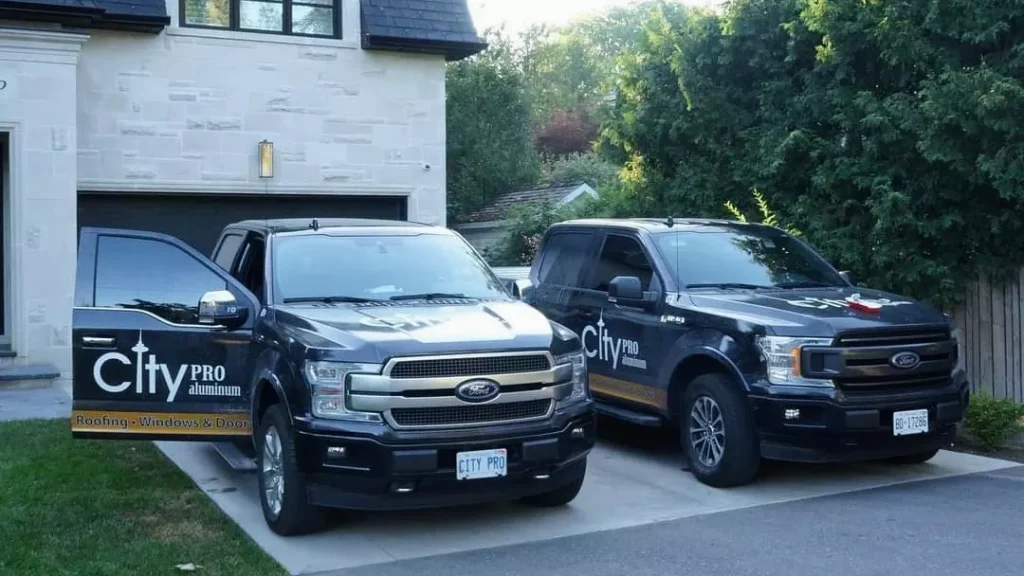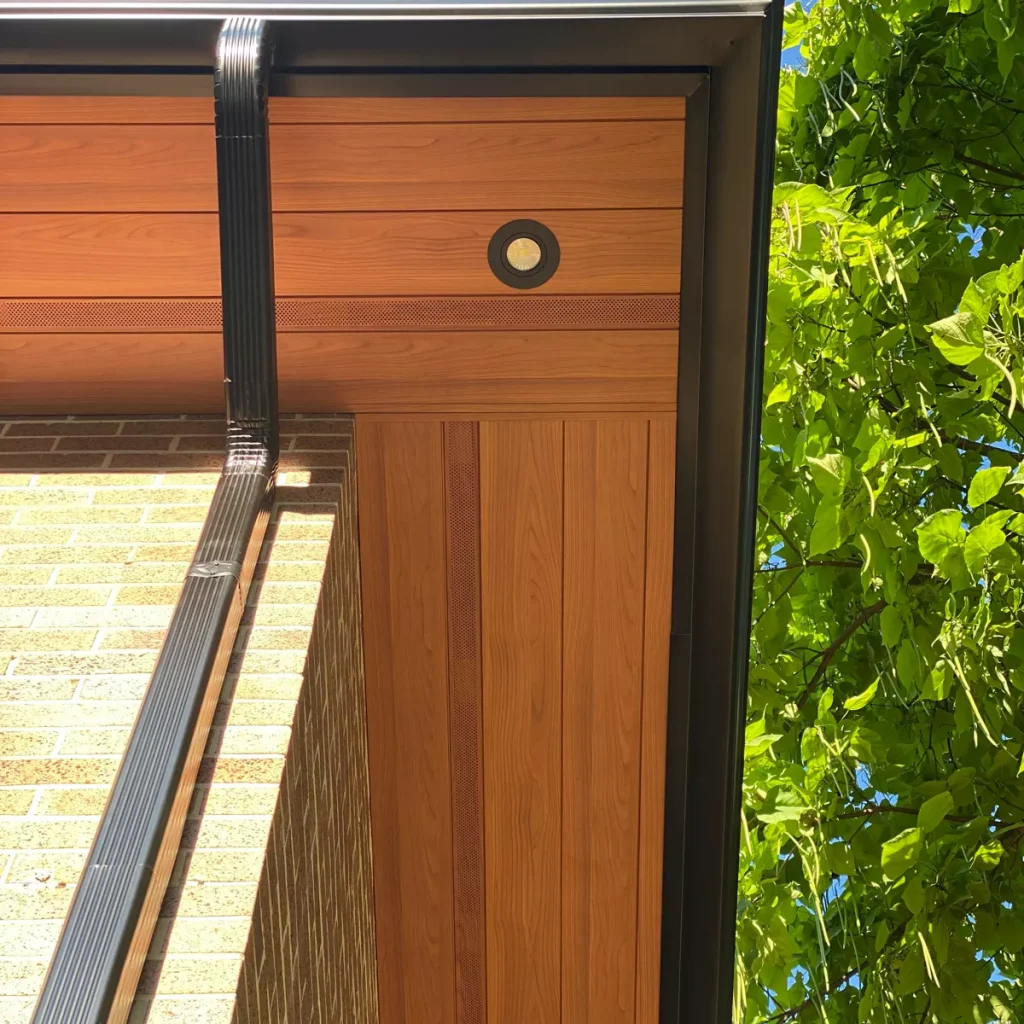 Understanding the Importance of Soffit and Fascia
Soffit
Soffit is the material that covers the underside of your roof's overhang. It's vital for attic ventilation, helping to draw heat and moisture away from your home. This helps prevent issues like mold growth and rotting, thereby maintaining the integrity of your roof's structure.
Fascia
Fascia is the board that runs along the edge of your roof, creating a barrier between the outside and your roof structure. It provides a base for your gutters and supports your home's drainage system. It also gives your home a clean, finished look, enhancing its curb appeal.
CityPro Aluminum's Soffit and Fascia Services
With CityPro Aluminum, you can trust that our professional team will handle your soffit and fascia needs with utmost care and precision. We understand the unique challenges that come with soffit and fascia installation, and we are equipped with the skills and tools to overcome them.
Whether you are looking to replace old, worn-out soffit and fascia or install them on a new construction, CityPro Aluminum has you covered. Reach out to us today to discuss your project and discover how we can enhance and protect your home.
Request a free Soffit & Fascia quote
Our work and craftsmanship is backed by thousands of Toronto customers
Debbie

Eavestroughs in Toronto

"They operated like a well-oiled machine and got the job done quickly and efficiently leaving a completely clean site behind them. The new black eavestroughs look great. When I look up, I can't believe it's my house."
Jason Ross

Toronto

"Their price was fair for the quality of work and their attention for the details that others might cut corners on to save time."
Rafal

Mississauga

"They worked alongside our roofers and electrician making sure everything was prepared and done perfectly before they started the aluminum and siding work with zero issues. We requested some changes to certain things along the way and those were done without any hesitation."
Tom

Etobicoke

"I'm not expert enough to properly judge materials etc. but the result seemed good to us, and they certainly went to an effort to make we were happy with their service - I guess that's why they have such a good rating."
John

Siding Project in Toronto

"Since I was renovating my home, several visits were required in dealing with the different stages of this project. They were always on time, extremely kind and experienced. I am very happy with their work, choices of materials and final product."
Daniel

Soffits, eavestroughs and fascia project

"Dorian and his crew were recommended by a neighbour. Looking at their house, the quality of the workmanship was clear and my neighbour said it was a pleasure working with them. And now that my soffits, eavestroughs and fascia have all been replaced by CityPro, I can say the same."
Zhavera

Toronto

"When I look up at my home I smile. Someone actually came along that respects his work and his client. Worth every bit of the cost."
Frequently Asked Questions
Soffit and fascia play vital roles in the protection and aesthetics of your home. Soffit provides ventilation to your attic, reducing moisture and heat build-up, which can prevent problems such as rot or mold. Fascia serves as a barrier between the outside environment and your roof's structure, supporting the gutters and draining system while enhancing your home's overall look.
The lifespan of soffit and fascia depends on the material used and the quality of installation and maintenance. For instance, aluminum, vinyl, or PVC soffit and fascia can last several decades with proper care. However, exposure to severe weather conditions and neglect can shorten their lifespan. At CityPro Aluminum, we use high-quality materials and perform professional installations to maximize your soffit and fascia's longevity.
Signs that your soffit and fascia may need replacing include peeling or flaking paint, evidence of pest infestation, water damage, sagging, or warping. If you notice any of these signs, it's advisable to seek professional help. CityPro Aluminum can assess the condition of your soffit and fascia and provide suitable solutions.
Your Home Deserves the Best - Contact CityPro Aluminum Today
From enhancing your home's aesthetic appeal to improving its ventilation and preventing water damage, the benefits of quality soffit and fascia are clear. Let CityPro Aluminum deliver these benefits to your home. Contact us today for professional soffit and fascia installation services.