Protect your Toronto home with our eavestrough services
Your eavestroughs are your home's best defense against costly water damage, so it's important you take care of your eavestroughs and ensure they're in full working order year-round.
CityPro helps you maintain the health of your home through eavestrough installation, repair, full-service cleaning, and inspections.
5" Seamless K-Style Gutters
6" Seamless K-Style Gutters
Half Round Gutters
Copper Gutters
Custom Design Bend Gutters
Gutter Repair
Gutter Cleaning
Downspout Disconnection
Eavestrough Installation in Toronto
Need new eavestroughs installed on your new build, renovation, or to replace faulty eavestroughs? We're here to help. We'll soon get to work on your home and have your new protective eavestroughs installed as soon as possible. Want your new eavestroughs to last even longer? We also supply and install Leaf Guards
How Do I Know If I Need New Eavestroughs Installed?
If your old eavestroughs are looking old, rusted, sagging in places, or leaking in numerous areas when it rains, there's a good chance you need to get your eavestroughs replaced. The best way to know whether you need a new installation or just a repair, is to get an inspection done.
"Was referred to them by my old window company. They did the work on time. Very professional & clean installation. The house looks 1009 times better with the new eavestroughs and downspouts. Would highly recommend!"

Happy Customer

Via HomeStars
Experienced
Professionals
Our team of experts has years of experience in eavestrough cleaning, repair, replacement, and installation. We have the skills and expertise to handle any type of eavestrough project, big or small.
High-Quality
Service
At CityPro, we take pride in our workmanship and attention to detail. We use only the highest-quality materials and tools to ensure that your eavestroughs are working effectively and protecting your home.
Customer Satisfaction Guarantee
We are committed to providing excellent customer service and ensuring that our clients are completely satisfied with our work. If you're not happy with our services, we'll do everything we can to make it right.
Eavestrough Repair in Toronto
It's often tempting to try and deal with a minor leak or problem alone, but eavestroughs are actually more difficult to fix than they look. You can rarely repair a problem with just one pair of hands, you have to climb up a ladder, and sometimes the problem isn't immediately obvious. Rather than going through the frustration and potential danger of fixing the problem yourself, it's much easier and safer to ask the professionals to help. We can repair the problem quickly so you can get on with the other things on your to-do list.
Eavestrough Cleaning in Toronto
We're fully equipped to carry out all eavestrough cleaning services to ensure your home stays in top condition. We'll remove all debris and flush the eavestroughs and downpipes to ensure full working order. It's important to remember that blocked and faulty eavestroughs can cause your home more costly water damage, so getting your eavestroughs cleaned regularly is a must for every careful homeowner.
Eavestrough Inspection in Toronto
Not sure what the problem is with your eavestroughs? Not to worry, we offer full and honest inspections, so you know exactly what needs to be done to put the problem right. If all you need to do is replace a cracked section or have a downpipe cleaned, we'll tell you. We'll never try to upsell you on work you don't need
Great attention to every single detail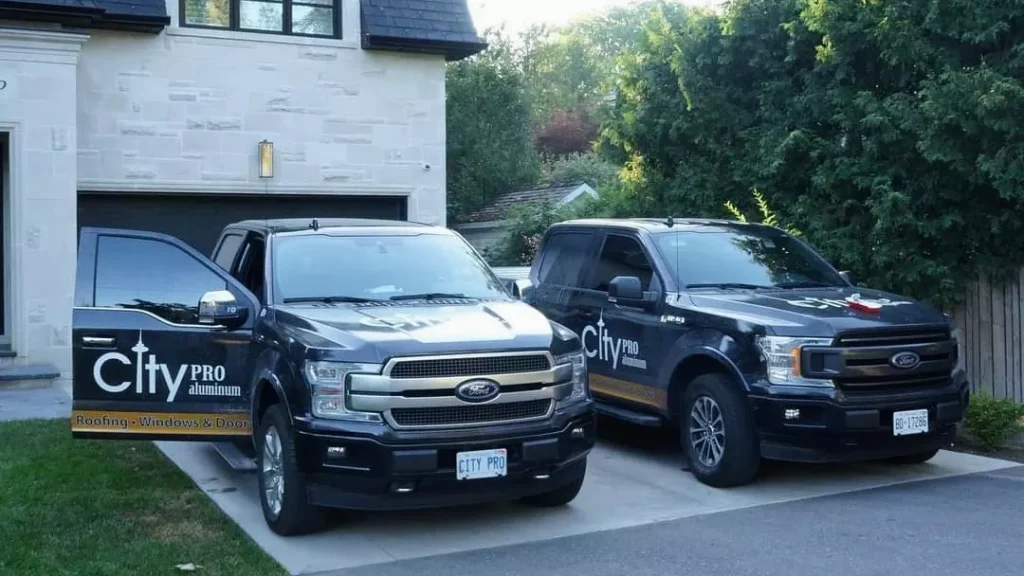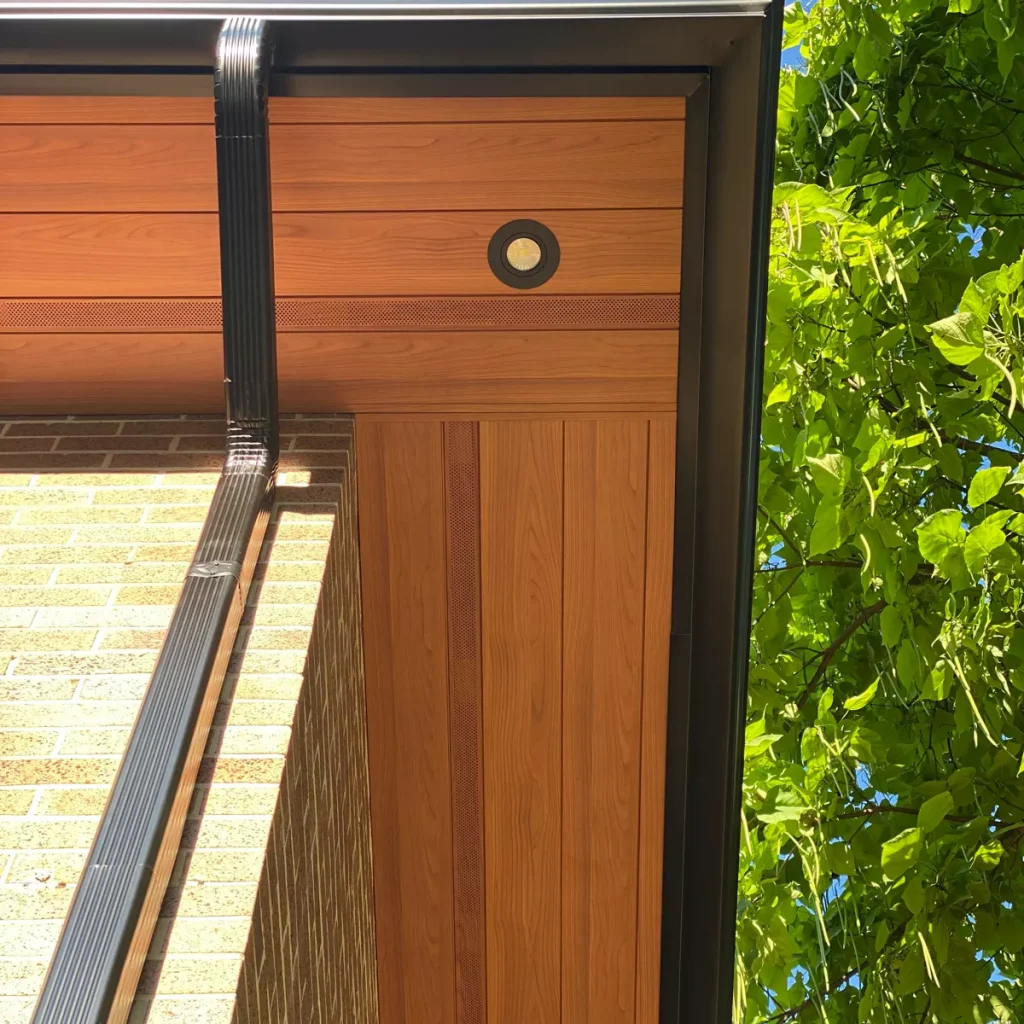 Benefits of Regular Eavestrough Repair and Inspection
Eavestroughs are designed to divert rainwater away from your home's foundation.
If they are clogged or damaged, water can overflow, leading to basement flooding, foundation damage, and erosion.
Properly functioning eavestroughs prevent rainwater from running down the sides of your house, which can cause damage to your siding and paint. This damage can be costly to repair.
Excess water near your home can create a breeding ground for mold and mildew. Regular maintenance helps keep your home's exterior dry and reduces the risk of these issues.
Eavestroughs that direct water away from the foundation also help protect your landscaping. Without proper drainage, excessive water can damage plants, trees, and flower beds.
In cold Toronto winters, clogged gutters can lead to ice dams. These ice dams can cause roof damage, leaks, and even structural problems. Regular maintenance can help prevent ice dams.
Water that isn't properly managed by the eavestroughs can seep under your roof's shingles, leading to rot and structural damage. Regular inspection and maintenance can help extend the life of your roof.
Well-maintained eavestroughs enhance the overall appearance of your Toronto home. Clean, properly functioning gutters add to your home's curb appeal.
Clogged gutters can become a breeding ground for pests, including mosquitoes and insects. Regular cleaning and inspection can help reduce the risk of infestations.
Damaged or sagging eavestroughs can pose safety risks to people and pets. Regular inspections help identify potential hazards and allow for timely repairs.
Addressing eavestrough issues promptly through regular maintenance and repairs is often more cost-effective than dealing with extensive damage to your home's foundation, roof, or other structures.
Our work and craftsmanship is backed by thousands of Toronto customers
Debbie

Eavestroughs in Toronto

"They operated like a well-oiled machine and got the job done quickly and efficiently leaving a completely clean site behind them. The new black eavestroughs look great. When I look up, I can't believe it's my house."
Jason Ross

Toronto

"Their price was fair for the quality of work and their attention for the details that others might cut corners on to save time."
Rafal

Mississauga

"They worked alongside our roofers and electrician making sure everything was prepared and done perfectly before they started the aluminum and siding work with zero issues. We requested some changes to certain things along the way and those were done without any hesitation."
Tom

Etobicoke

"I'm not expert enough to properly judge materials etc. but the result seemed good to us, and they certainly went to an effort to make we were happy with their service - I guess that's why they have such a good rating."
John

Siding Project in Toronto

"Since I was renovating my home, several visits were required in dealing with the different stages of this project. They were always on time, extremely kind and experienced. I am very happy with their work, choices of materials and final product."
Daniel

Soffits, eavestroughs and fascia project

"Dorian and his crew were recommended by a neighbour. Looking at their house, the quality of the workmanship was clear and my neighbour said it was a pleasure working with them. And now that my soffits, eavestroughs and fascia have all been replaced by CityPro, I can say the same."
Zhavera

Toronto

"When I look up at my home I smile. Someone actually came along that respects his work and his client. Worth every bit of the cost."
Frequently Asked Questions
Book your free inspection today